Travel
Here is an article from Lonely Planet on what to pack in that backpack of yours,click here for the link or below is a sample of their article.
Where are you going? Round the world (RTW)
How to fit kit for two hemispheres into one bag? Doing so is the key to packing successfully for a true RTW trip. Consider what you can ditch as much as what's essential. If you need heavy trekking boots and a down jacket in New Zealand or South America at the start, but won't use them again as you travel via the South Pacific/Asia, consider sending stuff home as it becomes redundant.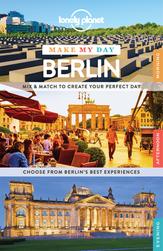 Packing essentials
Pull the cord: you can use a bungee or parachute cord to tie things to the outside of your pack, make a line to dry clothes, or strap your bag to the roof of a bus.
Plug it: does your room-mate snore like a howler monkey? Pack earplugs. These will also serve you well when bedding down for that long airport layover, or during that clattering long-distance train journey.
Travel trilogy: the lucky formula for light packers comes in threes. Namely three pairs of socks, three pairs of underwear and three shirts; one to wear, one to wash, one to dry.